Except Integrated sustainability
At Except Integrated Sustainability we provide elegant solutions that make businesses, industrial processes, urban environments and daily life more sustainable.
We innovate to resolve challenges of sustainability for visionary clients on four continents, for over a decade. With over a dozen specializations at our disposal, we love creating synergies between science, design, nature and systems thinking.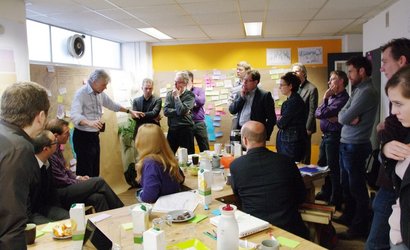 Who we are
Except is a worldwide cooperative of about 30 sustainability strategists, researchers and designers. Together we innovate for those organizations that wish to lead the way in sustainable development.
Our clients look to us to make sustainability understandable, realistic, exciting, and profitable. They rely on us for our integrated approach, innovation capacity, our network of partners, and our experience since 1999.
Whether we're solving problems in energy management, business strategy, building design, agriculture, product development, or social programming, we strive to develop cutting edge solutions and new ways of thinking. We share all our work under open source licenses, and commit to the highest sustainability standards.
Contact Information
Contact Hours
Monday-Thursday: 10:00 – 18:00
Friday: Time for reflection
phone: +31 10 737 0215
Offices
Except Netherlands
Stadhuisplein 15
3012 AR Rotterdam
the Netherlands

Except USA
The Bourse
839 Chapel Street
New Haven, CT 06511
USA