In Rakvere, Estonia, we developed the masterplan for the 671 Ha self-reliant Arkna Eco-Park. The park is built on a historical site tracing back to 1527, and becomes a primary tourist destination in the country, including a Polydome sustainable agriculture system.  
We worked with  Arkna Eco-Park to build a complete masterplan template for years to come, including its marketing strategy, identity, logos and brochures, closed loop metabolism, food system, event program, and design guidelines.
When the Arkna Eco-Park is completed, it provides an exemplary self-reliant living environment, producing diverse food for the surrounding region.  The park includes a beautiful manor from 1879 restored as a restaurant and hotel, a dairy farm, herb gardens, cheese making, a luxury spa, several hotels, camping and plenty of cultural activities.
"Arkna Eco-Park is an impressive example of innovation and cultural heritage in Estonia. This kind of collaboration between modern and historic, useful and beautiful will definitely be one of the best examples in Europe."
- Marko Torm, Head of Lääne-Viru County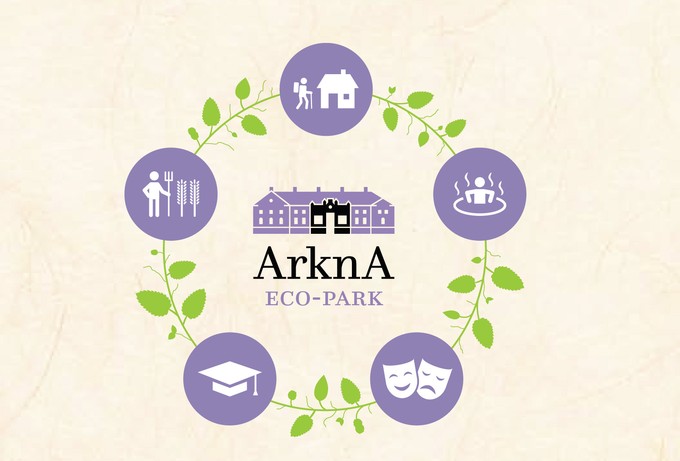 The Masterplan
As an official Arkna Eco-Park sponsor, we've provided a comprehensive Masterplan that includes:
Strategy, including market, spatial, long term sustainability strategy
Closed loop metabolism, including water, electricity, heat, waste, and food
Planning,  including landscape, routing, 
Design, including architecture, clothing guidlines, landscape and product labeling
Marketing, including the Arkna identity,  brochures, Social Media strategy and Events
Business case development
The Eco-Park
Arkna Eco-Park in Estonia encompasses a sustainable farm, health and  wellness center, and vibrant community around a 16th century village and  its restored manor. Within 100 km of Tallinn, Arkna's lush open spaces  alternating with woodlands provide a place where mind, body and soul is  regenerated, inspired and engaged to promote a healthy lifestyle.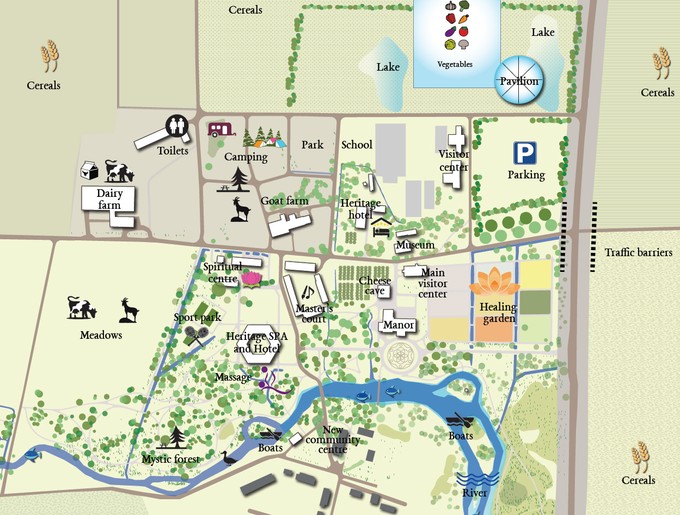 Visitors can try their hands at at a variety of skills through workshops to experience the beauty of this self-reliant living park. The natural setting offers peace and quiet, from a herbal garden to the river.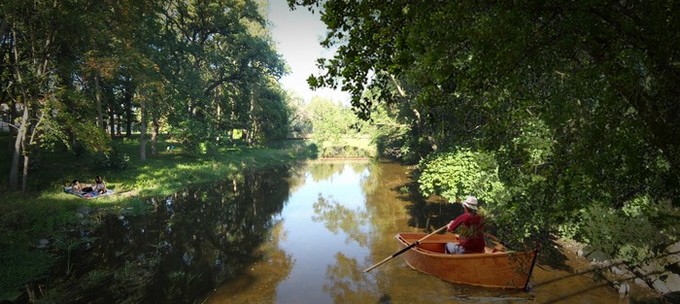 Housing in the village restores existing social housing typology buildings into beautifully integrated residences.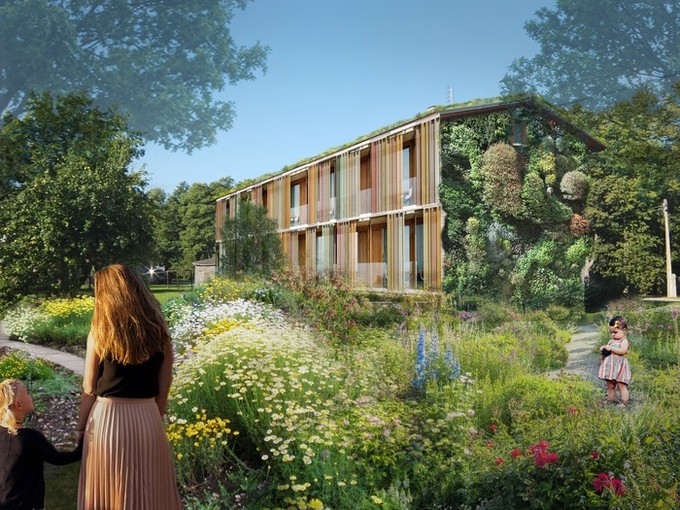 A special addition is a EU supported Polydome polyculture greenhouse, a unique production system for fresh produce, to be the first of its kind in the world.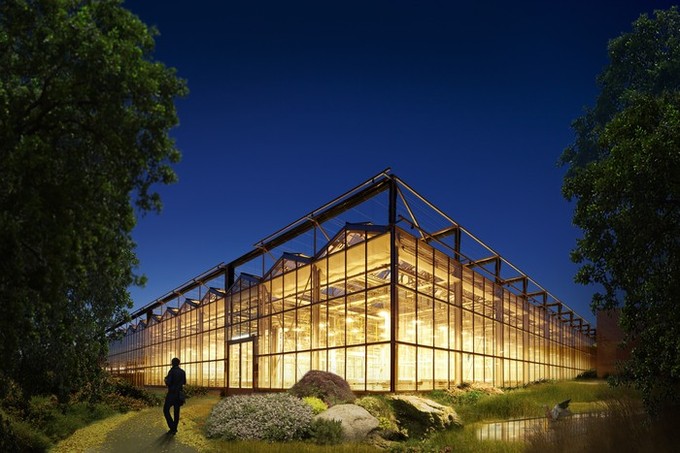 Arkna Identity
We developed the Arkna Identity, along with guidelines for product labeling, clothing, and building design.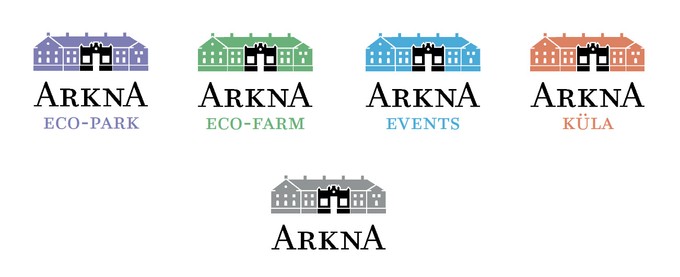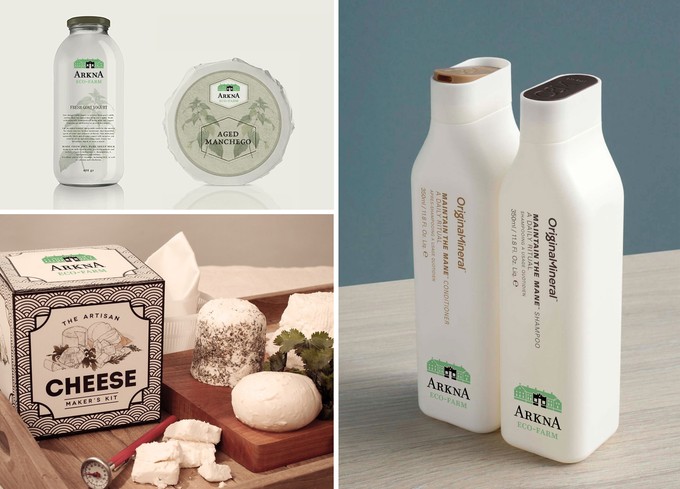 A self sufficient park
The Masterplan provides for a self sufficient park in about 5-10 years time, which is made possible through an integrated park metabolism where resource cycles are closed as much as possible.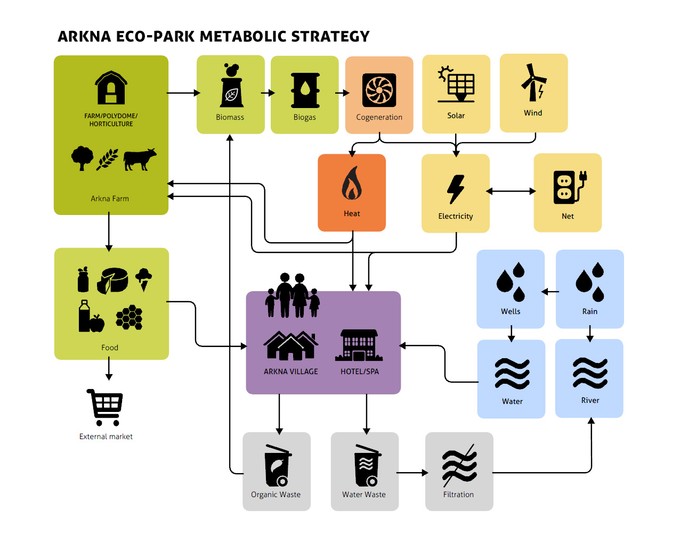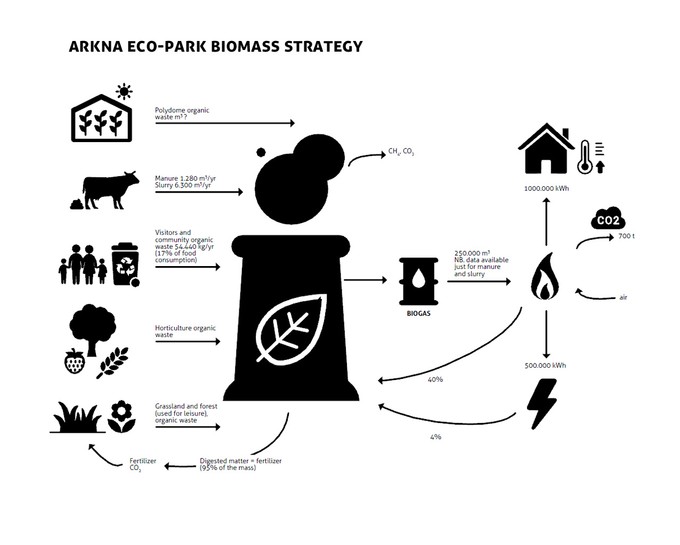 Above an example of one of many system maps created to develop the strategy for the park. 
Arkna is operational since 2015, and visits can be booked on the Arkna website here.
Media & Downloads
Downloads: