What is the World vision 2050?
We believe the world could be a better place to live in. A world that delivers all of us the best from living with nature, advanced technology, renewable resources, innovative design, resilient economic systems, socially just practices, and smart policies. This is not a new idea, and not our idea alone. But, we think these ideas need more traction and support to be realized.
We believe that this benefits all of humanity, for all places, positions, and perspectives. This is humanity's joint challenge. We want to make the best world for ourselves now, for our children tomorrow, and for generations to come. We accept the vast challenges this brings, because our world is nothing like this now.  We face climate change, economic fracture, resource scarcity, and vast social disruption resulting in untold migration. We do not want to go there, or at least, prevent the worst.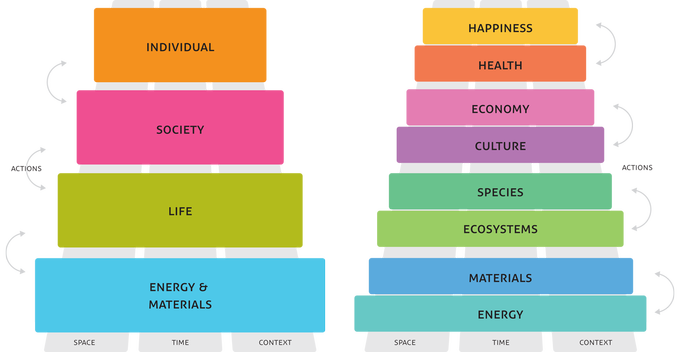 The need for visualization
We are thrilled in believing that there are solutions in working towards a future of abundance, and a flourishing humanity. We see there are a plethora of solutions ready to activate this better future. But they are not yet universally supported, hindering our progress. We see that activating them requires global cooperation, across borders, throughout supply chains, and between cultures. We see that just words and lofty promises are not enough to gain unilateral support. To visualize a realistic better future is an important part of our challenge. To enable this future, we need to show what it could look like.
That is what this project is about. We will create a realistic, scientifically supported, manageable vision of this flourishing future. We need to show our future homes, our cities, our industries, how we interact with the natural world, and what our lives will look like in this world. And, to gain traction on this vision we need to show how we can do this, economically sound, and socially just.
We are set to make this vision, using our best creativity, science, and business models. That is what the World Vision 2050 is all about.  The trajectory creates a group of connected pioneers that, after launching the vision, work as ambassadors to help implement these visions.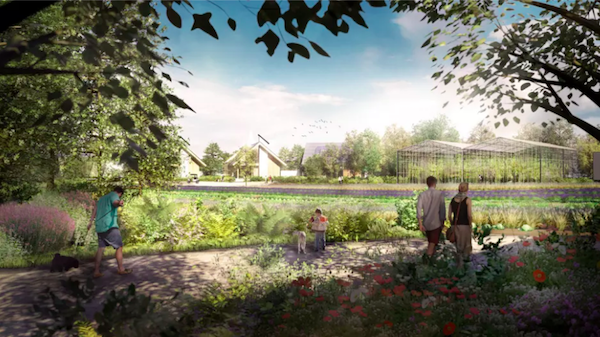 Our action plan
We're working towards  concrete, visual examples of truly sustainable cities, buildings, industry, and ways of life. The integration of ecology with industry, the embedding of biology into our every day life, the full closing of cycles of production, consumption, and recycling.
To create what would be the components of these visions we'll bring together some of the most brilliant minds in sustainable development. These consist of several teams of 5. We run two 3 day workshops with these teams, guided by experienced facilitators. We record the results, and describe their real world possibilities. We then hand over these draft visions to teams of visualizers, story tellers and film makers. They do not make them into utopian visions, but matter of fact images of what we hope our lives could become. Not just butterflies, drone deliveries, and happy children, but images of the full context of our complex existence.
We aim the end result to be published in the form of images, stories, a book, and films. These will be launched at a central event where the follow up trajectory is announced.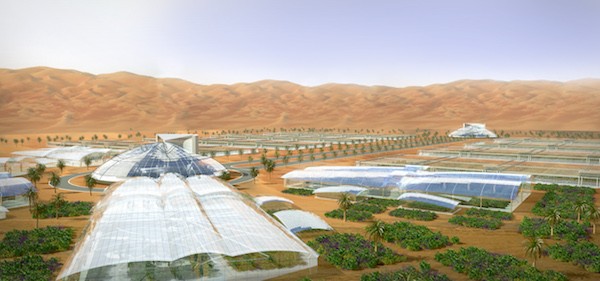 How to participate
This will be a sizeable undertaking, where more more than 150 people will be involved in the process. Many of them will volunteer, but some budget is needed for which we need sponsors. We're looking at support for management, funding, and marketing. 
At the moment, we're inventorizing interest in various communities to see who would like to participate. Help is needed in the following categories:
Executive support, part of the core decision team (volunteer)
Help determine vision priorities
Help find funding
Help managing execution
Vision concept development (volunteer)
Experts in long term resilient sustainable development, including trendwatchers, create realistic scenario's for the following subjects:
Urban development
Industrial production
Food production
Policy  & Governance
Social communities
Transportation & Logistics
Executing production, at reduced fee (20 US$/hr)
Visualization and content production experts produce:
3D Visualization of vision elements (LW preferred)
Desktop publishing of web and book publications
Story tellers / copy writers
Film makers
Concept descriptions and editing
Marketing and PR
Passive support; aid with tools, licenses and other valuable items for the teams to use
If you have interest to contribute, let us know on: worldvision2050@except.nl