Over the course of two co-creations sessions in June and July 2020, the IKEA Foundation Agricultural Livelihoods Team worked with us to identify focused and impactful granting areas through systems thinking. The mapping tools and strategy framework we developed together can support the team with tangible, flexible steps to channel the complexity of agricultural livelihoods into clear, decisive action and impact.
We were tasked with supporting the team in exploring how a systems-based approach could be used to improve decision making. We introduced them to our systems-thinking framework    Symbiosis in Development, facilitating two co-creation sessions in June and July 2020.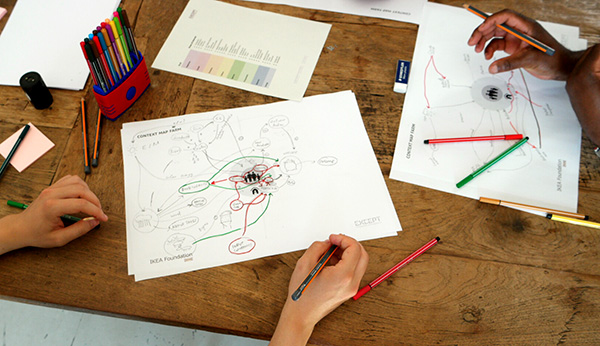 Based on the sessions, Except developed a framework for systemic grantmaking, from both a global, top-down perspective, and a bottom-up, community perspective. The strategy is activated through system maps of the smallholder farmer and communities at the center of their program, and a framework for the team to further develop and execute a living, systemic grantmaking strategy. Collectively, these tools support both bottom-up and top-down approaches to understanding the complex system within which the Agricultural Livelihoods Team is operating. The tools developed can help the team to improve strategic funding decisions.
Additional communication materials and diagrams were made to help the Agricultural Livelihoods team communicate and align on their strategy both internally and externally.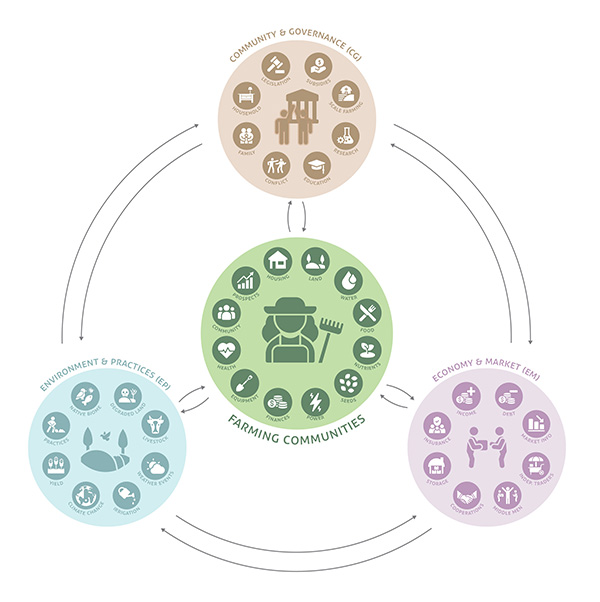 IKEA Foundation Agricultural Livelihoods Farmer-Level System Diagram - Example
 Systemic grantmaking is emerging as a trend, and pioneers in the field are working to promote and develop it further. With a growing understanding of systems thinking and its tools, significant resources, valuable partnerships, and interconnected theme areas, IKEA Foundation and the Agricultural Livelihoods Team are well-positioned to contribute leadership to this growing field.   You can read more about our  Systemic Investment service here.